Breznica
castle, ruin
Ruins of a castle, which was built in 13th century. It was first mentioned in 1273-76 in the description of the abbey of Svätý Beňadik (St. Benedictus). Breznica castle was built before the Tatar invasion by Philip, arcbishop of Esztergom. Shortly after its reconstruction in 1423 into a Gothic fortress it was taken by Jiskra's Hussites and later in 1471 by the Polish king Casimir. The castle was destroyed after 1732 - it was used as a source of building material.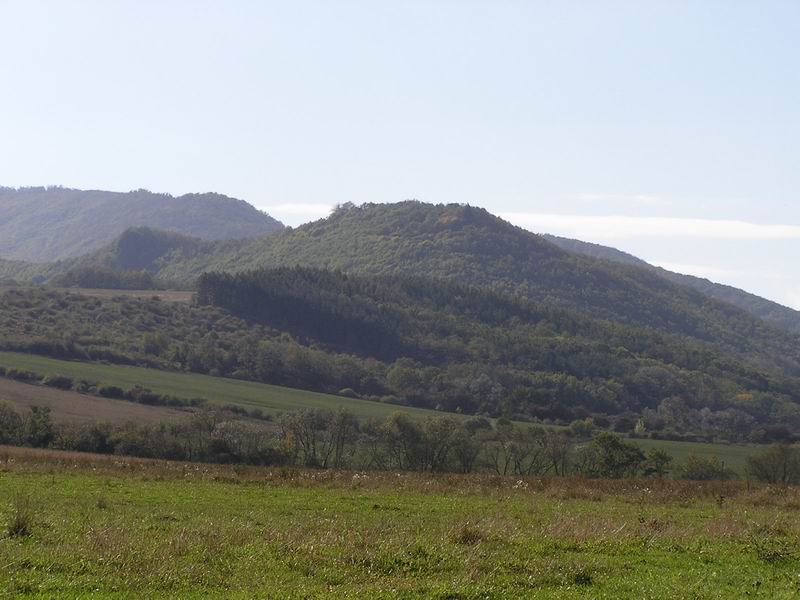 Historic names
1311 castrum Berzenche; Breznický hrad, Berzentehe, Berzencze
It lies on the northwest side of the Štiavnické vrchy, above the village Tekovská Breznica in theHron valley, elevation 445 m.
Access
From the village. It's a hard and steep hike which lasts aproximatly 30 minutes.
Gallery
Nearby castles
Nová Baňa - mestský hrad
(3 km),
Hronský Beňadik
(4 km),
Rudno
(4 km),
Nová Baňa - Zámčisko
(5 km),
Živanska veža
(8 km),
Žarnovica
(8 km),
Tekov
(10 km),
Topoľčianky
(10 km),
Revište
(11 km),
Levice castle
(11 km),
Hrušov
(12 km),
Sitno
(12 km),
Skýcov
(13 km),
Stary zamok
(13 km),
Hliník nad Hronom
(13 km),
Nový zámok
(13 km),
Stare mesto
(14 km),
Pustý hrad (Teplica)
(15 km),
Antol
(15 km),
Michal's castle
(16 km),
Čierny hrad
(17 km),
Žakýlsky hrad
(17 km),
Žiar nad Hronom
(18 km),
Veľké Uherce
(18 km),
Vráble
(18 km),
Šášov
(19 km),
Gýmeš
(19 km)