Ľubovňa castle
castle, preserved
Partially preserved and reconstructed castle, which was built in the 13th century, located in northern Slovakia above the town of Stará Ľubovňa. Rebuilt in the 16th - 17th century. At the castle there are expositions of the Ľubovňa Museum (historical exposition, exposition of furniture and cold weapons, exposition acquainting visitors with the life and pedigree of the last owners of the castle - the Zamoyský family).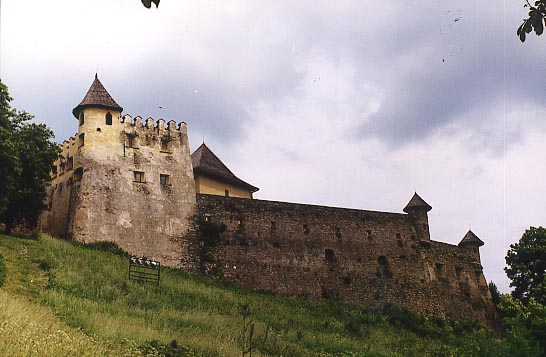 Historic names
Ľubovňa; 1311 castrum Liblou, 1312 castrum de Lyblio, de Lublow, 1314 castrum Lyblyo, 1322 arx Lublow
The castle lies above the town of Stará Ľubovňa in the north of Slovakia, east of the High Tatras, on the border of Spiš and Šariš, in the neighborhood of Poland.
Gallery
Nearby castles
Plaveč
(8 km),
Podolínec
(9 km),
Holumnica castle
(10 km),
Brezovica
(13 km),
Červený Kláštor
(14 km),
Hamborek
(14 km),
Kamenica
(15 km),
Strážky
(15 km),
Kežmarský zámok
(17 km),
Nový hrad
(18 km)