Beckov
castle, ruin
The ruins of a castle that was built in the 13th century and destroyed in 1729. National cultural monument.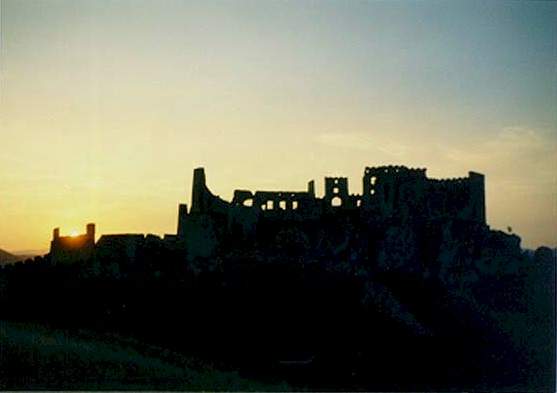 Historic names
Beckovský hrad; 1208 castrum Blundix, 1219 Blonduch, 1222 Blondich, 1244 Bolonduch, 1308 Bolunduch, 1388 Galancz sive Beczkow; (Beckov castle)
On a steep, 70 meter high limestone cliff directly above the town of Beckov, elevation 245 m.
Gallery
Nearby castles
Čachtický hrad
(8 km),
Tematín
(8 km),
Trenčín castle
(10 km),
Topoľčany castle
(11 km),
Skalka
(12 km),
Súča
(13 km),
Bánovský hrad
(17 km),
Veselé
(19 km)