Sitno
, castle (ruin)
Place: Ilija, County: Banská Štiavnica, Region: Banská Bystrica , Historic region: Hont
Other names
Sitniansky hrad; 1548
Brief description
A perished castle built in the second half of 13th century. Rebuilt in 16th century. Destroyed in 1703.
Pictures
Situation
On the east side of the mountain Sitno in the mountains Štiavnické vrchy, altitude 850 meters.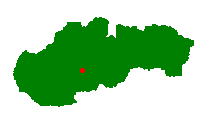 3D hrady


Hrad Beckov


Kamenní strážcovia III


Malé Karpaty 1935
Access
From Ilija: By

(5504) under Sitience to the castle.
From the lake Počúvadlianske jazero: By

(5523) through Petrov vrch to the top of Sitno. Then by

(2665) to the south and then to the east to the castle.
Nearby castles
Bzovík, Nový zámok, Stare mesto, Stary zamok
Literature
Visitors' comments
In the list are 43 comments.
Frantisek
Cez obec ILija tecie potok.Ten potok je alebo lepsie povedane jeho brehy su osadene v kameny.Kto najde firmu ktora osadila tieto kamene do tohto brehu bude frajer.Myslim firma ktora osadila tieto kame ...
Marian
Nové DVD Hrady srdca Európy I. venované 28 slovenským hradom a stavbám na základoch hradov. Prvý diel je venovaný hradom Banskobystrického kraja. DVD je možné zakúpiť na tejto webstránke: http://www.r ...
Skylar
I truly prize your work, Great post.
Skylar http://tallertina.exblog.jp/17989373/ ...