Plaveč
, castle (ruin)
Place: Plaveč, County: Stará Ľubovňa, Region: Prešov , Historic region: Saris
Other names
Plavečský hrad; 1294 castrum Palocha, 1301 castrum Ploche, 1302 Plaucha, 1307 castrum Plautz, 1312 castrum Polocha, 1317 castrum de Polovcha, 1456 castrum Plawcz, 1457 Plavycz
Brief description
Ruins of a castle from 13th century. Destroyed by fire in 1856.
Pictures
Situation
On the right bank of the river Poprad above the village Plaveč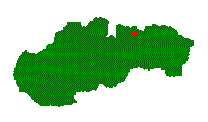 3D hrady


Hrad Beckov


Kamenní strážcovia III


Malé Karpaty 1935
Nearby castles
Literature
Satellite map
Visitors' comments
In the list are 28 comments.
Marian
Nové DVD Hrady srdca Európy I. venované 28 slovenským hradom a stavbám na základoch hradov. Prvý diel je venovaný hradom Banskobystrického kraja. Toto DVD by nemalo chýbať v žiadnej zbierke milovníka ...
Ferok
Aj tu sa už robí:
http://www.teraz.sk/regiony/obnova-hrad-plavec/94660-clanok.html ...
jumper64
včera som bol na Plavči, už vyrezali náletové dreviny,takže možno sa už začne niečo robiť. Dúfam. ...