Čabraď
, castle (ruin)
Place: Čabradský Vrbovok, County: Krupina, Region: Banská Bystrica , Historic region: Hont
Other names
Čabraď, Litava, 1276 Haradnuk, 1285 castrum Lytua a.n., Haradnok, 1307 castrum Litva, 1318 castrum Lythua, 1342 desolatum castrum Lytua, 1394 castrum Puztalythwa, 1462 castrum Chabrad, 1474 castrum Lythwa alias Chabrad, 1500 castrum Chabragh alias Lythwa, 1504 castrum Pustha Lythwa alias Chabraag
Brief description
Ruins of a Gothic castle, which was built in 13th century. The castle was destroyed after fire in 1812.
Pictures
Situation
In the middle of the hill country Krupinská vrchovina on the hill above the valley of the river Litava, 305 meters.


3D hrady


Hrad Beckov


Kamenní strážcovia III


Malé Karpaty 1935
Čabraď in media
Nearby castles
Bzovík, Modrý Kameň, Stará hora
Links to other sites
Literature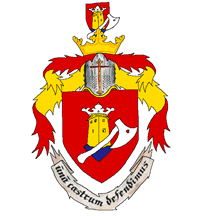 Visitors' comments
In the list are 1235 comments.
Marian
Nové DVD Hrady srdca Európy I. venované 28 slovenským hradom a stavbám na základoch hradov. Prvý diel je venovaný hradom Banskobystrického kraja. DVD je možné zakúpiť na tejto webstránke: http://www.r ...
Bacil I.
Tajomstvo to nie je, bol za ním kamarát, pospisovali sme, čo sa dalo a doplnili informácie do histórie záchrany...
Inak informácia pre záujemcov - v dňoch 17.-19.4.2015 bude na hrade brigáda. Kto má ...
koro
Čítal som si staré príspevky a zaujímalo by ma ako to dopadlo s pánom Chudým ak to teda nie je tajomstvo. ...