Čabraď
, castle (ruin)
Place: Čabradský Vrbovok, County: Krupina, Region: Banská Bystrica , Historic region: Hont
Other names
Čabraď, Litava, 1276 Haradnuk, 1285 castrum Lytua a.n., Haradnok, 1307 castrum Litva, 1318 castrum Lythua, 1342 desolatum castrum Lytua, 1394 castrum Puztalythwa, 1462 castrum Chabrad, 1474 castrum Lythwa alias Chabrad, 1500 castrum Chabragh alias Lythwa, 1504 castrum Pustha Lythwa alias Chabraag
Brief description
Ruins of a Gothic castle, which was built in 13th century. The castle was destroyed after fire in 1812.
Pictures
Situation
In the middle of the hill country Krupinská vrchovina on the hill above the valley of the river Litava, 305 meters.


3D hrady


Hrad Beckov


Kamenní strážcovia III


Malé Karpaty 1935
Čabraď in media
Nearby castles
Bzovík, Modrý Kameň, Stará hora
Links to other sites
Literature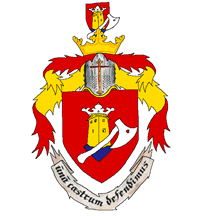 Visitors' comments
In the list are 1225 comments.
Sibylla
Hrad Čabraď som navštívila niekoľkokrát a neľutujem.Je tam krásne a tá pekná príroda len dopĺňa tú tajomnú atmosféru...vždy,keď mám možnosť,tak idem tam a aj svojich známych,ktorí to nepoznajú ešte,do ...
Bacil I.
:-) to bude asi dáky vyvolávač duchov :-) ...
atti.hombre
No ono to bude asi prekladač gúgl...každopádne dotyčný vie čo chcel povedať a asi až doteraz nevedel kde ako návštevník zablúdil :-) ...