Čabraď
, castle (ruin)
Place: Čabradský Vrbovok, County: Krupina, Region: Banská Bystrica , Historic region: Hont
Other names
Čabraď, Litava, 1276 Haradnuk, 1285 castrum Lytua a.n., Haradnok, 1307 castrum Litva, 1318 castrum Lythua, 1342 desolatum castrum Lytua, 1394 castrum Puztalythwa, 1462 castrum Chabrad, 1474 castrum Lythwa alias Chabrad, 1500 castrum Chabragh alias Lythwa, 1504 castrum Pustha Lythwa alias Chabraag
Brief description
Ruins of a Gothic castle, which was built in 13th century. The castle was destroyed after fire in 1812.
Pictures
Situation
In the middle of the hill country Krupinská vrchovina on the hill above the valley of the river Litava, 305 meters.


3D hrady


Hrad Beckov


Kamenní strážcovia III


Malé Karpaty 1935
Čabraď in media
Nearby castles
Bzovík, Modrý Kameň, Stará hora
Links to other sites
Literature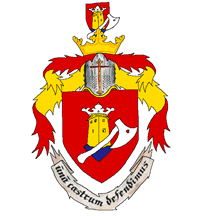 Visitors' comments
In the list are 1229 comments.
Drahy
Bacil I., Ta veta sa netyka teba osobne. Preto sa ti ospravedlnujem. Myslel som to vseobesne pre celu krajinu a vsetky hrady, kastiele. kostoly a historicke budovy. Comu sa vtejto krajine nevenuje dos ...
Bacil I.
Sibylla - ďakujeme, sme radi každej podpore a verím, že to na hrade následne aj vidno.

Marek - nechápem, čo nevidno - tento rok nám tam pribudla zakonzervovaná hradná sýpka, ktorá dostala aj strieš ...
Mrtva
stranka, mrtve hrady. Znovu je tu lahostajnost o hrady a kastiele. Opravy sa rozbehli, ale dnes ako by vsetky zaspali na vavrinoch. Cela ta snaha sa stratila, mpzne niekde do hostincov a krciem, alebo ...