Bojnický zámok
, castle (preserved)
Place: Bojnice, County: Prievidza, Region: Trenčín , Historic region: Nitra
Other names
Bojnice , Bojnický hrad, 1113 Baimoz, Waymich, 1302 castrum Baymuch, 1323 castrum Baymach
Brief description
The first written records of its existence come from 1113 in a document from the Zobor abbey. Originally the fortress was made from wood and grew out of the older fortress. Gradually over the 13th century it was built up from stone. At the end of the 13th century Bojnice was seized by the magnate Matus Cak Trenciansky and the fortress remained in his hands until 1321. After him, in the 14th and 15th centuries, ownership of the fortress changed hands between the following noble families : Gileth, Leustach and Noffry. It is rumoured that King Matej himself took pleasure in visiting Bojnice and would sit under the lime tree opposite the fortress's entrance, which was named the King Matej Lime tree. He would dictate official documents in its shadow, which would begin: ' Sub nostris dilectis tillis Bojniciensibus'. After the death of King Matej the fortress was seized by the Zapolsky troops, who inhabited it till 1526. In 1527 the fortress was given to Alexej Thurzo. The Thurzos transformed the Gothic fortress into a renaissance seat. After the Thurzo family died out, the king presented it to Palffys in 1644. The fortress received a baroque resemblance at the end of the 17th century. The extensive neo-gothic renovation was carried out during the years 1889 to 1910 and changed the fortress into an enchanting castle. In 1970 the castle was declared as a National cultural monument.
Pictures
Situation
In the downtown of Bojnice, west from the square Hurbanovo námestie.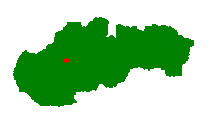 3D hrady


Hrad Beckov


Kamenní strážcovia III


Malé Karpaty 1935
Access
By train or by bus to Prievidza. From Prievidza to Bojnice by public transport.
Nearby castles
Slovak National Museum - Bojnice Museum (Bojnice castle)
Address: Bojnický zámok, Zámok a okolie č.1, 972 01 Bojnice
Tel.: +421 46 5430633, +421 46 5430624
Fax: +421 46 5430051
Mail: marketing@bojnicecastle.sk
Web: http://www.bojnicecastle.sk/HOME/index-en.htm
Opening hours
May - September, daily except Monday 9AM - 5PM, in July and August open also on Monday
October - April, daily except Monday 10AM - 3PM

Articles
The History of Bojnice Castle and its Nobility
Bojnice Castle is not only a national cultural monument, but it also serves as a museum. The castle is one of the most beautiful landmarks to be found in Slovakia and is sought by visitors from the all over the world. More ...
Literature
Satellite map
Visitors' comments
In the list are 77 comments.
Marian
Nové DVD Hrady srdca Európy III. je venované 31 slovenským hradom, stavbám na základoch hradov a ďalším opevneným stavbám. Tretí diel je venovaný hradom Bratislavského, Trnavského a Trenčianskeho. Tot ...
Marian
Nové DVD Hrady srdca Európy I. venované 28 slovenským hradom a stavbám na základoch hradov. Prvý diel je venovaný hradom Banskobystrického kraja. Toto DVD by nemalo chýbať v žiadnej zbierke milovníka ...
Lauren
We are a group of volunteers and opening a new scheme in our community. Your site provided us with valuable information to work on. You have done an impressive job and our entire community will be tha ...