Antol
, castle (rebuilt into another building)
Place: Svätý Anton, County: Banská Štiavnica, Region: Banská Bystrica , Historic region: Hont
Brief description
A Gothic castle, mentioned in papers from the 15th century. It was rebuilt in accordance with the Renaissance style in the 17th century. On its place with using of rests of its skeleton a mansion-house was built in 1774. Nowadays, there is a museum of hunting.
Pictures
Situation
The mansion-house is situated on a hillock in Svätý Anton (former name Antol) near Banská Štiavnica.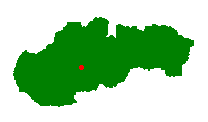 3D hrady


Hrad Beckov


Kamenní strážcovia III


Malé Karpaty 1935
Access
By train or by bus to Banská Štiavnica, from there by bus or by foot (about 3 km) to Svätý Anton.
By the state road No. 525 Hontianske Nemce - Banská Štiavnica - Hronská Breznica.
Nearby castles
Bzovík, Nový zámok, Sitno, Stare mesto, Stary zamok
Satellite map
Visitors' comments
In the list are 38 comments.
Marian
Nové DVD Hrady srdca Európy I. venované 28 slovenským hradom a stavbám na základoch hradov. Prvý diel je venovaný hradom Banskobystrického kraja. DVD je možné zakúpiť na tejto webstránke: http://www.r ...
Pete.G
4.km od Antola je obec Zibritov kde sa zachovala vezicka protitureckeho opevnenia ...
Grace
I'm very happy to read this. This is the type of manual that needs to be given and not the random misinformation that is at the other blogs. Appreciate your sharing this greatest doc.
Grace http://ww ...